Portfolio
Location: East Longmeadow, MA
Client: Benton Associates, Inc.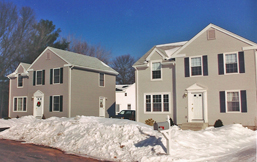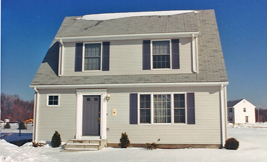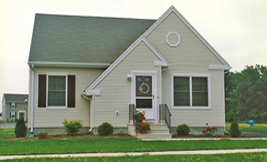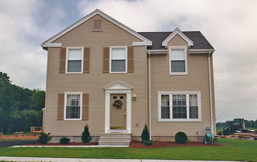 This 67 unit affordable housing community was built under the state's Local Initiative Program, which allowed lot sizes to be decreased from 10,000 to 4,000 square feet in return for providing 25% of the units subject to affordable housing prices, use restrictions and design criteria. Built in 1991, the affordable units were sold at $ 80,500 and the market-rate units at $115-$123,000 range. The affordable units had to be "indistinguishable" from the market rate units. All models were in the 1,200 SF range and could have optional detached garages in the back of the lot. New England styles such as the Dutch Colonial , Saltbox and Garrison designs were recalled in the four models offered.
Copyrights © 2019 All Rights Reserved by James Wentling Architects.