Portfolio
Location: Suburban Philadelphia
Client: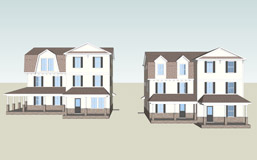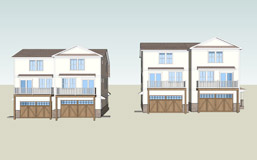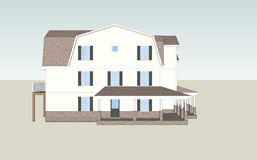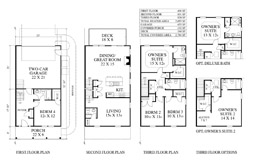 This pair of duplexes was designed to fit into a street of larger historical houses, hence each duplex was made to look like a single house. Useable front porches and alternate front door locations were added to reinforce the single house image. The four bedroom plans in the 2000 SF range included two car garages which were accessed from a lane in the rear of the site. A large deck was also located in the rear of the plan over the garage driveway.
Copyrights © 2019 All Rights Reserved by James Wentling Architects.