Portfolio
Location: Flemington, NJ
Client: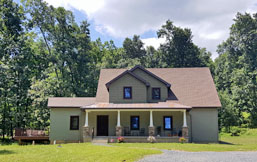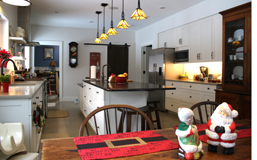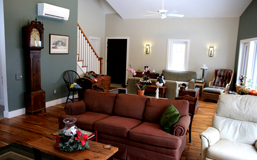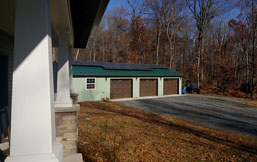 This 2500 square foot house was designed as a "Net Zero Energy" home. In many respects it utilized "passive house" principles of super insulating the building envelope for minimal energy consumption. Heating and cooling was accomplished with three ductless "mini-split" zoned systems. Solar panels were added to the roof of the nearby garage building for power generation. The master down plan has two bedrooms and a bath on the second floor and a basement foundation.
Copyrights © 2019 All Rights Reserved by James Wentling Architects.