Portfolio
Location: Lancaster, PA
Client: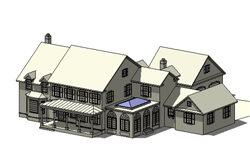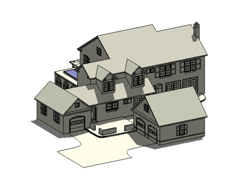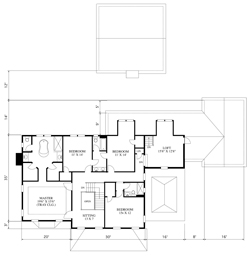 This unbuilt 5000 SF villa is oriented to a private courtyard and garden area to the rear of the home. Formal rooms face the front yard while the casual living areas face the courtyard. Upstairs the master suite and secondary bedrooms are separated for privacy. The garages are separated to shield the house from the street traffic. The elevation resembles a large farmhouse characteristic of the agricultural heritage of the county.
Copyrights © 2019 All Rights Reserved by James Wentling Architects.